Carpets Unlimited – Top Supplier Interview
October 22nd, 2019 | by kristin aull | Posted in Uncategorized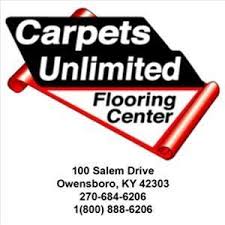 Happy Tuesday, everyone! This week we are showcasing one of JMJ's Top Suppliers, Carpets Unlimited. Sharon Rone, with Carpets Unlimited in Owensboro, KY, offers FANTASTIC customer service to all of our clients. We understand how stressful it can be making decisions on your future home, and that's why JMJ takes great care in selecting our suppliers. We trust that they will provide both the materials and the expertise needed to make this process as stress-free as possible for our clients. Sharon is amazing to work with and truly puts our clients' needs and styles in mind when choosing their flooring selections. Carpets Unlimited offers custom flooring options which allows us to give each home the custom feel we are working to achieve. We appreciate our suppliers for always working hard in helping us offer high quality materials and amazing customer service.  
Sharon offers some advice and knowledge for our clients when it comes to working with JMJ and picking out their home selections:
1. What products/materials does Carpets Unlimited offer to homeowners? We offer any type of flooring! Hardwood, laminate, LVT, Ceramic & Porcelain tile, Natural Stone, Carpet. We also carry several great furniture lines and Graber Blinds and window coverings.
2. What do you offer to future JMJ homeowners that makes your business stand out from other flooring suppliers? It is my goal to give our clients the best products available at the lowest possible prices. We offer design services to help the clients pull everything together in their new home; from flooring, shower and backsplash designs, to paint color selections.
3. What is your favorite part about working with the JMJ team? My favorite part of working with JMJ is their attention to detail throughout every step, from scheduling to the premium products they use. It should give the clients peace of mind, knowing they don't have to worry about the quality of the materials used in their new home.
4. What advice do you have for family's starting the home building process and making selections? I have always told my clients that when building, start the selection process where you have the fewest choices and work from there. If you only have a few cabinet styles and colors to choose from, select those first, then move to flooring where you have dozens (if not hundreds) of choices and then on to selections like paint colors where the choices are endless.
5. Tell us something interesting/unique about your business or products that you offer? We are a locally owned business that has tremendous buying power, and have products for every budget from entry level to high end and everywhere in between. Ken tells me we will match any locally advertised price on identical products. JMJ customers will have a dedicated consultant to work with throughout the building process. They simply call and make an appointment with me and I will be their representative from beginning flooring selection through final installation of all flooring and tile materials.
We want to give a huge thank you to Carpets Unlimited and Sharon Rone for consistently offering our clients the best advice and assistance when picking their flooring selections.
The JMJ Team