10 tips for maintaining your new (or old) home
March 30th, 2020 | by kristin aull | Posted in Uncategorized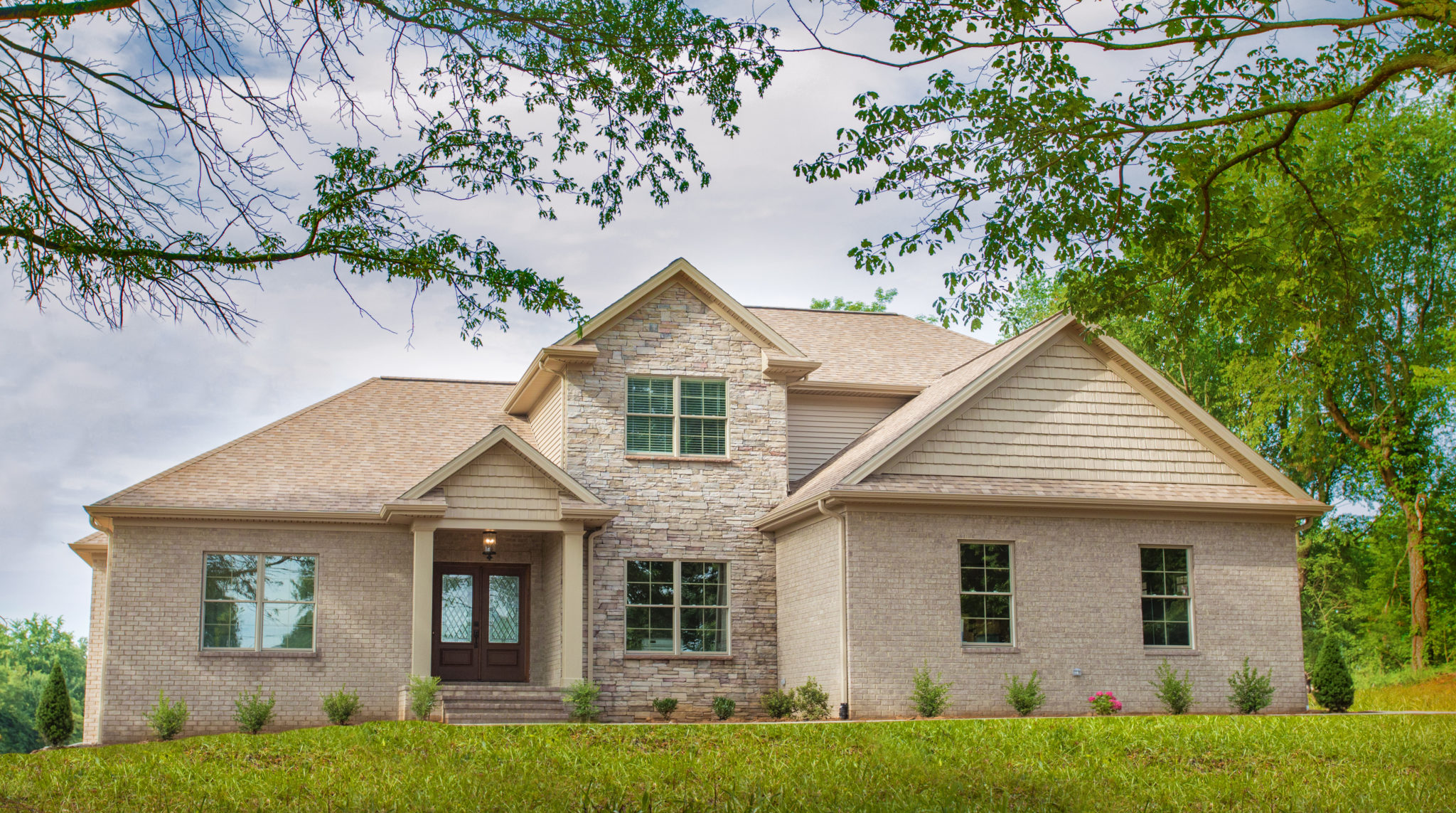 JMJ Custom Homes constructs our homes with quality materials and labor of experienced craftsmanship. All materials used on our homes have met our specifications for quality and durability. All work is done under our supervision to attain the best possible results for your investment.
A home is one of the last hand-built products left in the world. Once we have assembled the natural and manufactured materials, the components will interact with each other and the environment. Although quality materials and craftsmanship have been used in your home, they will still need a level of care and maintenance to keep their quality. A home, like an automobile, requires care and attention from day one. General homeowner maintenance is essential to providing a quality home for a lifetime.
Listed below our 10 tips for homeowners to consider with their home maintenance.
1. Regrout or recaulk your tub, showers, and bathroom fixtures
Whether you have grout or caulk as a filler between your tiles in the bathroom, it will exhibit signs of wear and tear over time. If you notice any crumbling, peeling, or mildew, it's probably time for a touch-up. You can attack moldy grout or caulk with a bleach solution as a quick fix to tie you over for awhile.
Also be sure to clear your drains. Tackle any slow drains in your home before they become clogged. It's better to snake the drain with a wire hanger, or clog remover tool, rather than use drain cleaner, which can be hard on your pipes.
2. Change the direction of your ceiling fans
You should change the rotation of your ceiling fans twice a year to increase energy efficiency, putting less strain on your heating and cooling systems. Running a ceiling fan properly in the winter can help you save up to 10% on your heating bill. When you change the direction of the fan, you change the way the air moves, more effectively heating or cooling a room.
You want your ceiling fan to rotate counterclockwise in the summer, pushing cool air down. On most fans, you can change the rotation using the directional switch on the motor—typically by turning the switch down. To get the clockwise rotation in winter, just reverse the switch.
3. Clean out exhaust fans to prevent mold
Fans in your home help clean out smells and moisture, but if they can't do their job efficiently, you run the risk of growing mold in your home. Once a year, take the time to remove and clean your bathroom and kitchen exhaust fans. This'll keep the hardware running smoothly, and the moisture out of your home.
4. Double check your downspout
Take a look around the perimeter of your home to check for downspouts that have become detached from your home. If downspouts become detached or faulty, water will not get directed away from the home and can lead to water intrusion or even foundation issues. This is a minor fix that can save you major cash down the road.
5. Flush out your water heater
Once a year, you'll need to drain your water heater or have a professional plumber come in to do it. Draining your water heater will flush out any minerals or debris in the system, ensuring it runs more efficiently.
For any professional plumbing needs JMJ recommends McRoy's Plumbing. Contact Vance Mcroy by email at plumbingmc@bellsouth.net or by phone at  270-929-2293.
6.  Gut the gutters
Gutter maintenance should take place at least twice a year, or as the seasons change. Gutters overflowing with debris won't do their job, and can lead to much more costly water damage. Check and clean your gutters every spring and fall, clearing away any muck, sealing any leaks, and replacing damaged gutters as needed.
For two-story homes, hire a local gutter cleaner to come do the job for you. While you're at it, get the deck professionally washed and stained and knock out your spring yard maintenance.
7. Test your sump pump
If your home has a sump pump in the basement, you should test it twice a year. Sump pumps typically last about 10 years, and with proper maintenance, could work even longer.
Check the water levels of the pump: if it's overflowing, it's probably not doing its job properly. Take time to clean the pump of any debris surrounding it, making sure it can do its job efficiently. Unplug and plug in your sump pump, is its energy source working properly? Nipping any issues with your sump pump in the bud can save you thousands down the line when it comes to water damage and flooding.

8.  Check exterior/fill in driveway cracks
When the weather starts to heat up, take a look at your driveway, patio, or sidewalk for cracks in the concrete. Small cracks start to look unappealing, and resurfacing cracks the moment you find them means fewer large repairs on outdoor surfaces down the line. Deep cracks can also raise eyebrows during a home inspection.
Especially crucial before winter, inspecting the exterior of your new home ensures small problems don't turn into bigger ones.
Repair any exterior paint needing attention, clean and caulk any necessary windows and apply appropriate weather stripping.
9. Regularly get your HVAC professionally serviced
Homeowners can't fake a well-maintained HVAC unit. "It's nice to walk into a basement and see the list of every single time the HVAC was serviced because that's when you know, people are doing it because they care for their house, not just because they're trying to sell," says Spaniak.
Spaniak recommends that homeowners get their HVAC and furnace systems checked by a technician in the fall and spring. Not only will this ensure you're warm in the winter and cool in the summer, but it'll also show future buyers that you've cared for your home.
For any professional HVAC needs JMJ recommends Efficient Air. Contact Billy Emberton by email at billyemberton1@gmail.com or by phone at 270-315-0309
10. Pest Control 
Rodents can cause bigger problems than you would think, especially if they are in the basement or walls. Bees, wasps, mosquitoes and even spiders can create a health hazard, so make sure to keep them at bay. If raccoons are a problem in your neighborhood, that can spell trouble and considerable damage. Be sure to keep trash out of reach.
If your home is susceptible to termites, they can ruin thresholds, trim, walls and furniture. As you can imagine, damages are expensive to repair. Talk with your homeowner's insurance agent to see what coverage you have and what is recommended, and if you have a serious problem with pests, ask for a referral to a professional pest control company.
For any professional pest control needs JMJ recommends Innovative Pest Solutions. Contact Perry Lutz by email at perry@mypestsolution.com or by phone at 270-685-3556.